When Piece of Love opened at 6768 W. Lincoln Ave. in West Allis last February, it marked a milestone for local entrepreneur and cake baker, Ana Gonzalez, who channeled years of experience into creating her own brick and mortar retail shop.

Following the opening, Gonzalez says it took about a year for the shop to gain its stride. But as business grew, she says, she was also able to garner enough capital to cover the costs of converting the original retail shop into the cake and coffee shop that she'd wanted to open from the beginning.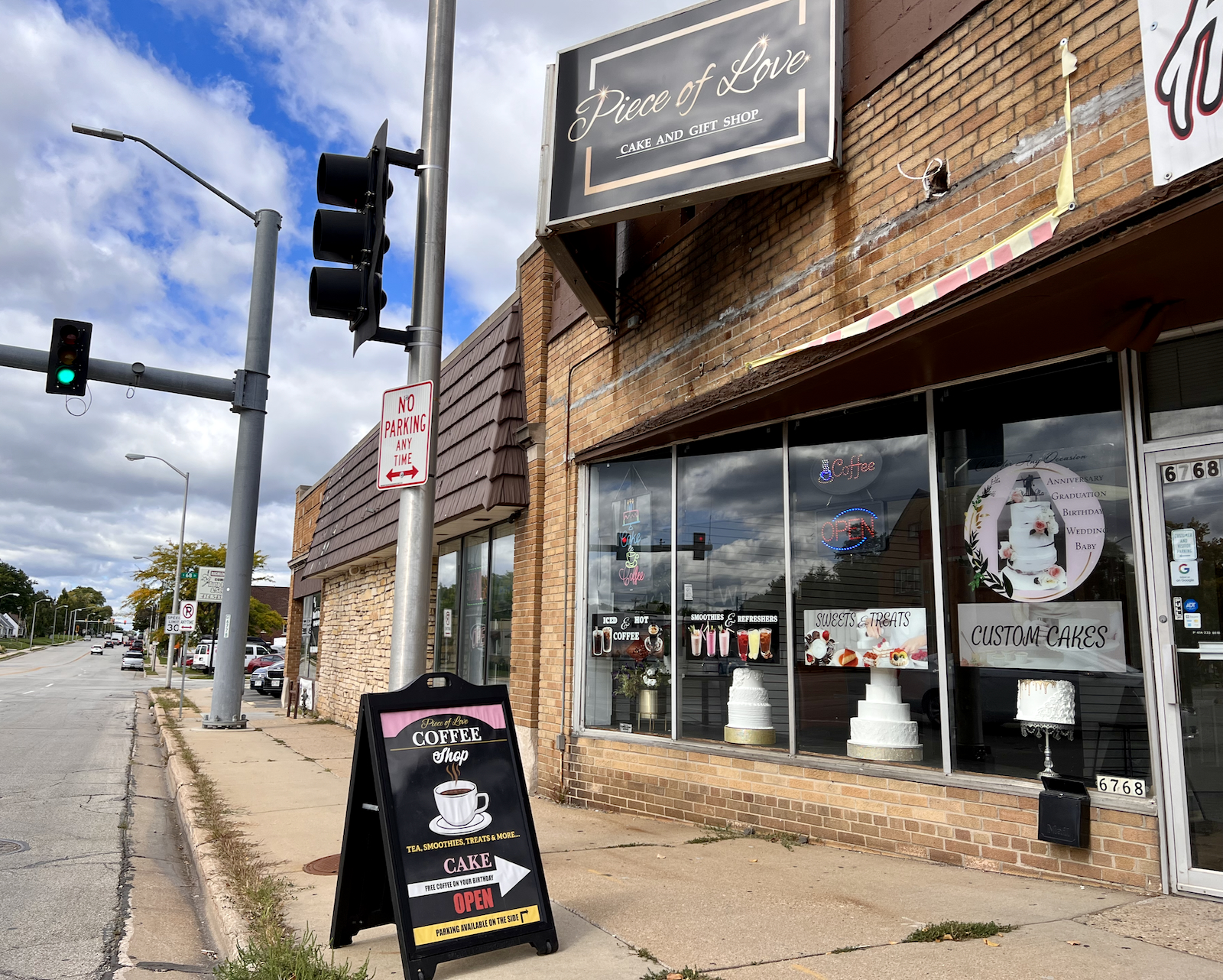 The transformation of the shop took place over a two month period this summer, with the bulk of the major work – including the addition of new plumbing and electrical – happening on Sundays when the shop was closed. Gonzalez was also able to purchase an espresso machine for the shop, allowing her to provide a menu of coffee and espresso-based drinks.

Today, guests will find a bright welcoming shop with a variety of seating options, from conversational tables to casual soft seating.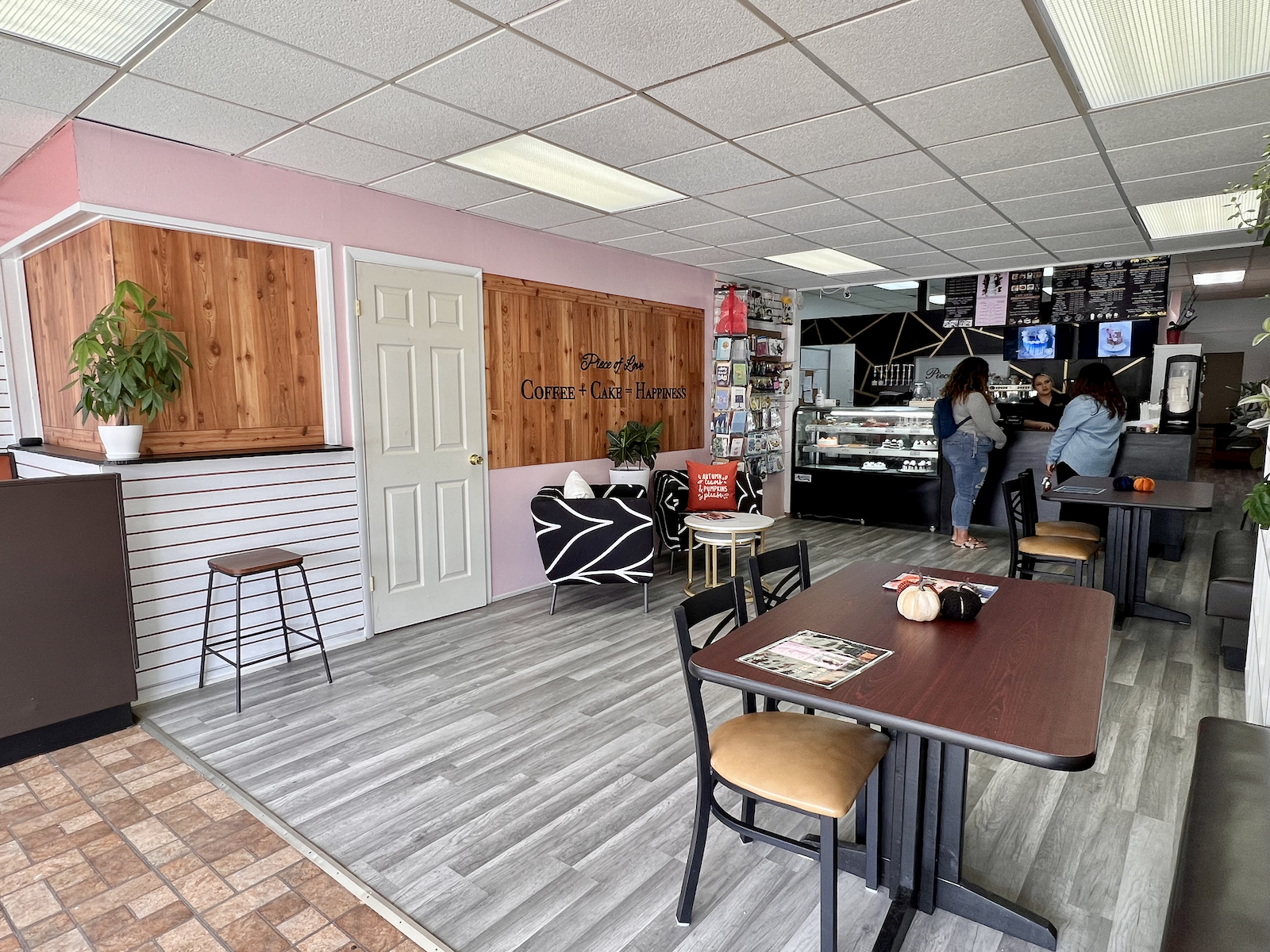 On the beverage menu, guests will find offering like housemade smoothies made with fresh frozen fruit ($4.25 – $5.20), agua fresca in flavors including lemonade, jamaica (hibiscus), tamarindo, passionfruit, pink guava and strawberry jamaica lemonade ($2.70 – $4.89), blended frappes (cookie dough, dulce de leche, tres leche, cookies and cream, caramel mocha, $4.99 – $5.59).

Piece of Love also offers hot chocolate, hot or iced tea and a full coffee and espresso menu including signature espresso drinks including a tres leches latte and cajeta cinnamon latte ($4.99 – $5.59).
A bakery case at the counter is also filled with housemade items including muffins (cinnamon chocolate chip and blueberry), fruit tarts, cake pops, flan and a selection of cakes in flavors like chocolate, carrot and tres leches.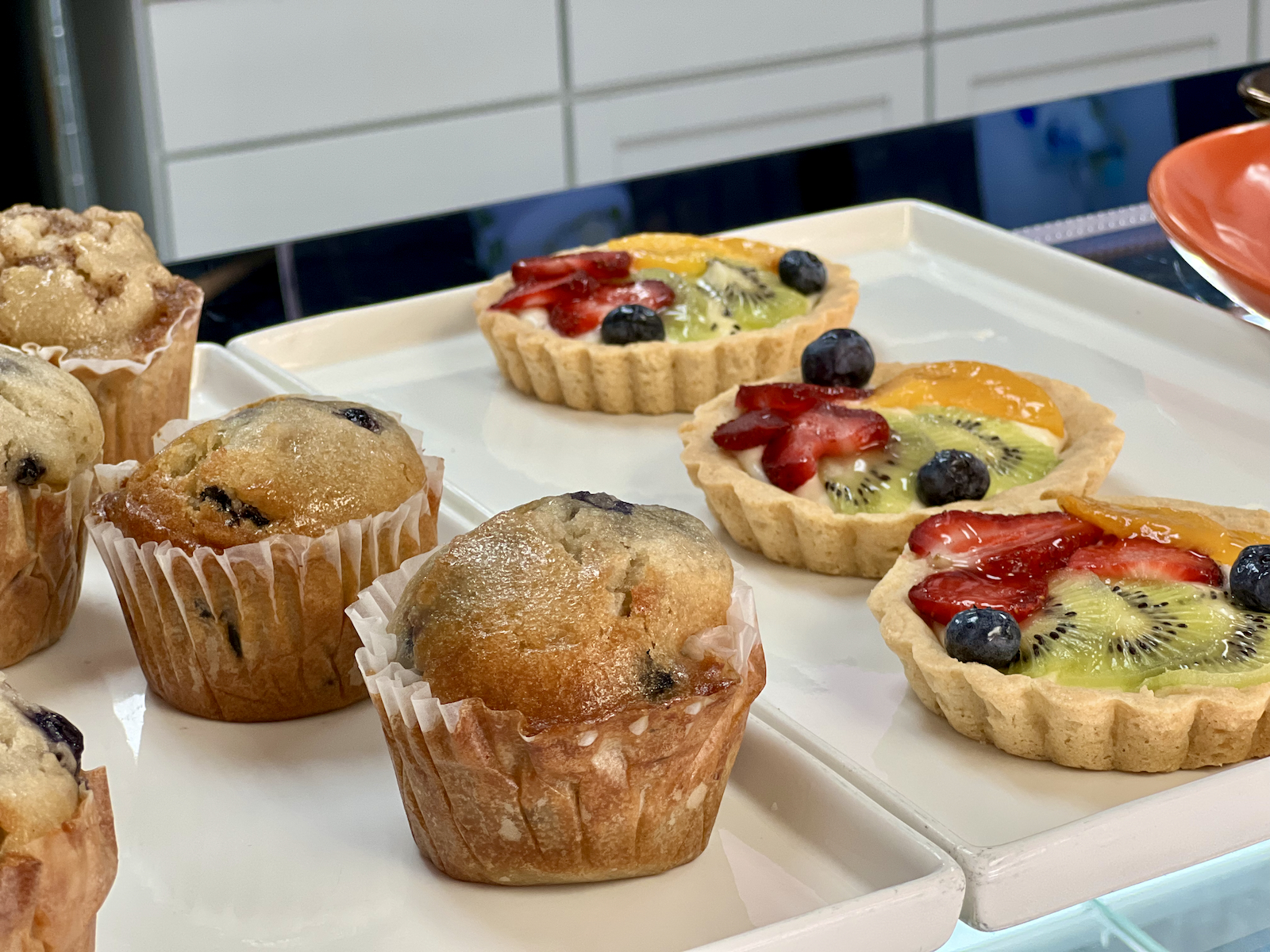 Seasonal items, including autumnal items like pumpkin cupcakes, are also available with offerings changing on a monthly basis.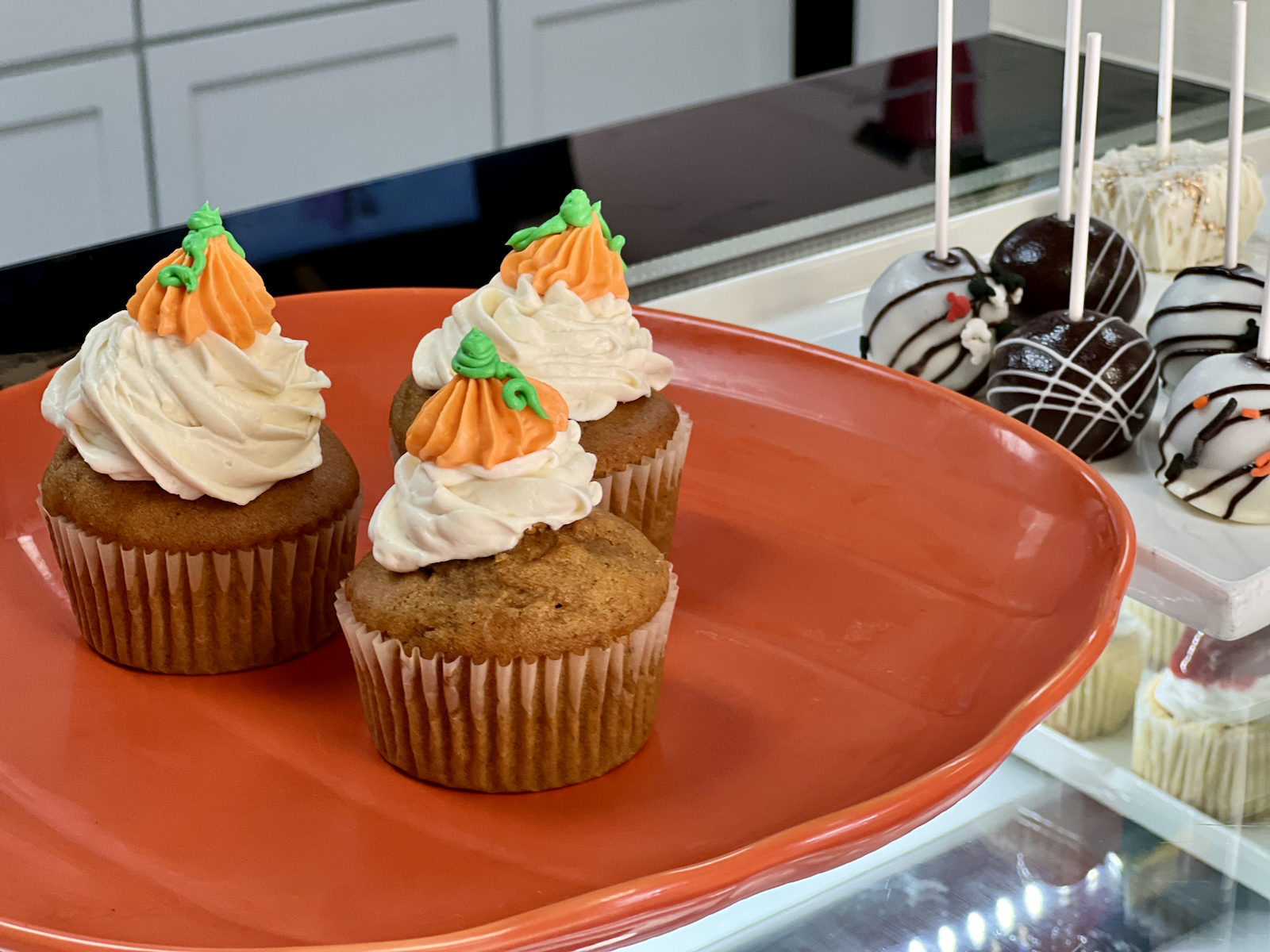 In addition to the cakes sold from the case at the shop, Piece of Love also offers a full complement of custom decorated cakes. Choices will include vanilla, classic chocolate, strawberry, tres leches, butter pecan, red velvet or marble, as well as fillings. Custom touches including edible or fresh flowers, figurines, balloons or personalized cake toppers are also available. Customers can view the full selection (and place orders) online or by calling thes shop at (414) 233-9010.

Guests can also pre-order coffee, muffins and baked goods for curbside pick-up on the Piece of Love website. Delivery will also be available through Grubhub and DoorDash beginning next week.

Gonzalez, who has always hoped to give back to the community through her business, says she is also working to partner with local non-profits in an effort to organize campaigns to raise funds for their work. Interested organizations are invited to reach out to her by email at [email protected].

Moving forward, she would like to launch online cake decorating classes to share all of the knowledge she's accumulated over the years.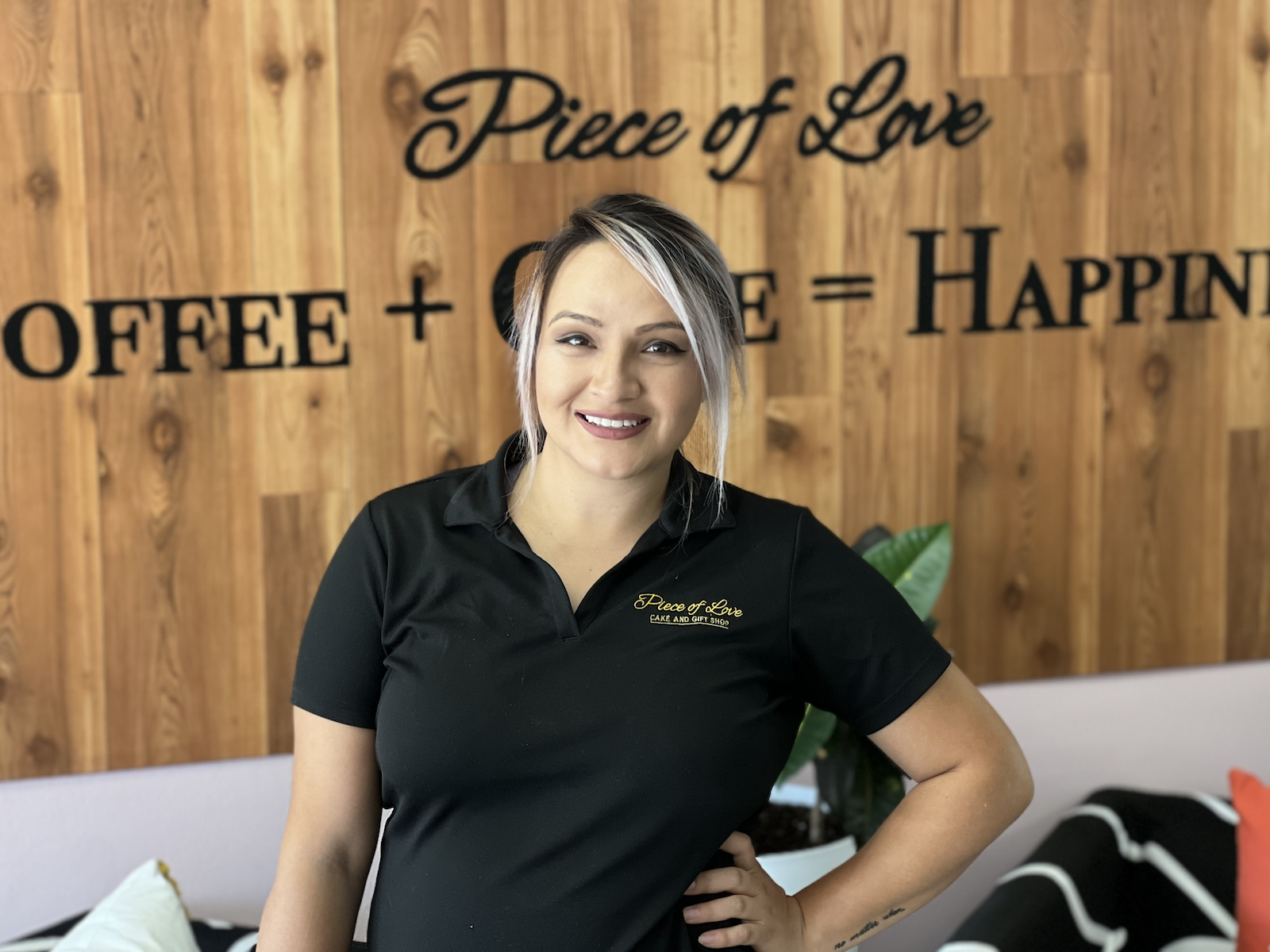 It's taken patience and hard work, but Gonzalez says she's happy that's she's been able to move her business forward step by step.

"When I started, I wanted everything to be perfect from the beginning," says Gonzalez. "But one of the biggest things I've learned is that it takes time."

"I've been lucky to have so much support from my family. They've helped me to test all of my recipes. And my husband has been amazing. He refocused all of his energy on the shop for the first year we were open so that I could really get situated without burning out."

Follow Piece of Love on Facebook and Instagram for updates!

Piece of Love is open Monday from 7 a.m. to 5 p.m., Tuesday through Friday from 7 a.m. to 7 p.m. and Saturday from 7 a.m. to 5 p.m. 

https://onmilwaukee.com/articles/piece-of-love-cake-and-coffee-shop